You have a difficult corner in your home and can't find furniture for it? You want a statement piece? You have a design idea and need help putting it into reality? Look no further! Below, you can find some examples of earlier projects to give you some further ideas and inspiration.
Let's think together for an optimal solution for you, including:
size, steel part thickness, decorative elements, …
surface finish (blank, clear laque, black laque)
steel pre-treatment (as-is, rough cleaned, rough polished)
weld type (Electrode, MAG, TIG, rough polished)
Tensegrity table (from 450€)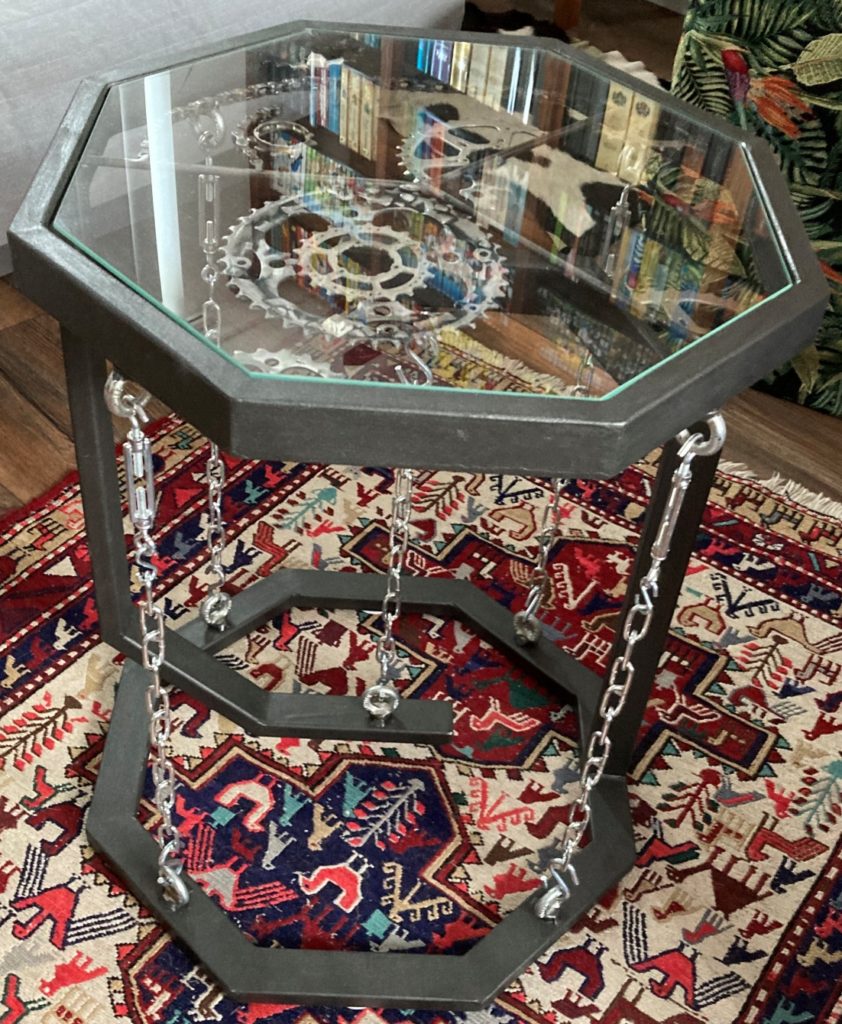 Certainly a unique way of making a table. The table is stabilized by tension of flexible connections, rather than compression of fixed feet. In that sense it is similar to bike spokes which also function on tension. Note that these tables typically can swing in horizontal directions and are therefore less suited for e.g., dinner tables.
However, if you look for a great eye catcher for a good price, this is just what you are looking for. Due to the chains (cords are possible too, but I strongly suggest the former) the table design combines well with steampunky decorations.
Infinity table (from 850€)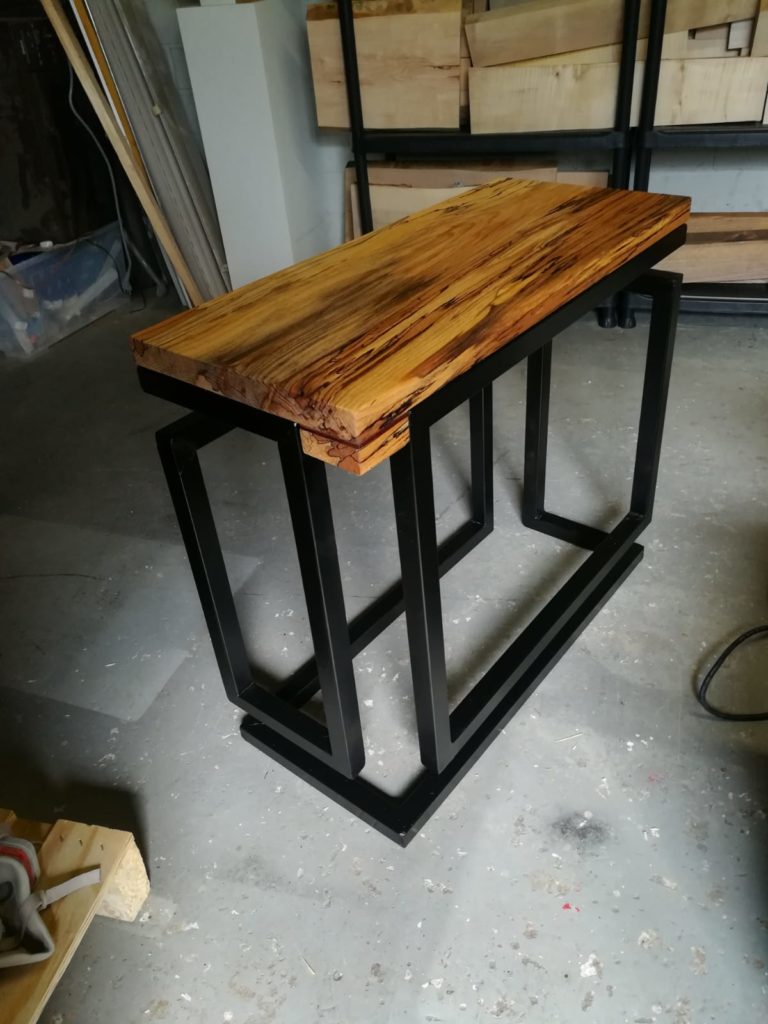 Also called error propagation, due to the consequences of its unique construction. Each minor inaccuracy both in length and angle are carried throughout the construction, rendering the result unsatisfactory. Therefore, this table requires absolute perfection, next to a rather surprising amount of steel.
This design looks best with removed welds (polished), to emphasize the continuity of the rod – an absolute eye catcher.
Other projects (various prices)