Small series products
I offer a select range of small series products. This means the concept is set; the final form is not. This allows for quicker manufacturing, and therefore a competitive price.
You like the style? Great – next, let's touch base on the specifics!
dependent on the product: stance, decorative elements, …
surface finish (blank, clear laque, black laque)
steel pre-treatment (as-is, rough cleaned, rough polished)
weld type (Electrode, MAG, TIG, rough polished)
Table lamp figurine – 189€
The perfect gift for you, or a good friend. The figure can be positioned such that it represents your favorite hobby. You can of course customize the lamp further with a unique paint job, a different light bulb, or … I am happy to provide you with a sufficiently long cable – no ugly extension cords. Unlike most lamps, the wiring includes earth, connected to the figurine for improved savety.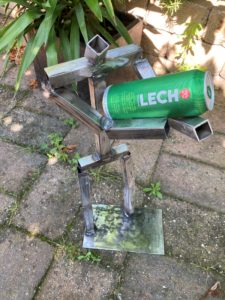 Book stands (~50€/pair) – coming soon!!!
wait… waaaait…
Premium Book Stands (80€/piece, 135€/pair)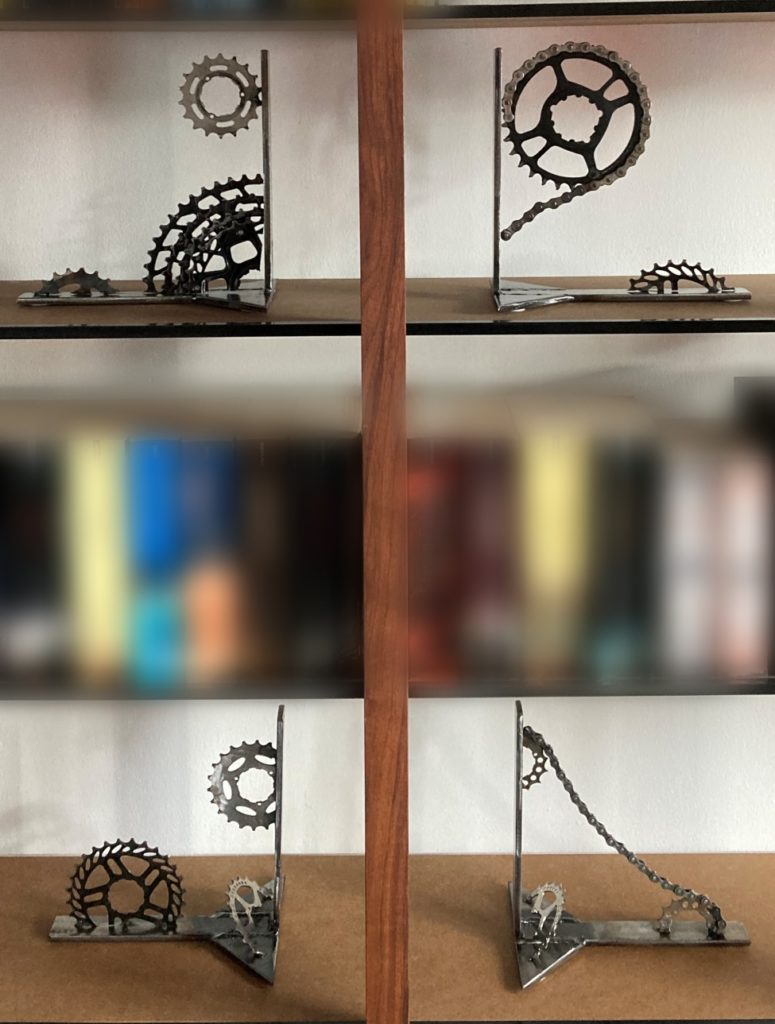 A massive, yet apparently slim book stand made from 7mm steel. This will keep your books in place and look awesome while doing so. Warning: If you ever go back to normal book stands you will be always disappointed.
Decoration can be largely customized, based on what is available. I am happy to process your steel parts into the book stand, too. Even other metals can be (CuSi) soldered into the mix on request.